ABOUT FEATHERBROOK SHOPPING CENTRE
Contact
---
  Cnr Sneydes Rd, Boardwalk Blvd, Point Cook

  03 9670 1255

  featherbrooksc.com.au

  /featherbrookshopping
Opening hours
---
Mon – Wed
8am – 5pm
Thurs – Fri
8am – 9pm
Sat – Sun
9am – 5pm
---
Point Cook's number 1 shopping destination now has 28 Specialty Stores.
Featherbrook Shopping Centre proudly developed by Central Equity is located on the corner of Boardwalk Boulevard and Sneydes Road and offers a convenient shopping experience with a full line Woolworths Supermarket and a range of 28 dining, service and retail stores.
Retailers including BWS, The Cheesecake Shop, MICM Real Estate, TSG, Wellbeing  Chiropractor, Point Cook Lotto, Unix Hair Design, Luxe Nail Salon, Sakura Sushi & Bubble Tea, ABC to VCE, Blue Hippo Laundry, F45 Gym KX Pilates, G-Store Asian Supermarket, Indulgence Spa Lounge, Missweet Bread, Razors Edge Barber Shop and some great cafes,  restaurants and eateries like BBQ Noodle House, Pizza Industri, Red Rocks Charcoal Chicken, Snappa's Fish 'N' Chips, Tonmax Bakery, Domino's, Happy Hot Pot, Naum BBQ, Tap & Grill and Zooi Cafe perfect for a quick bite, a family meal or catch-up with friends.
You'll find abundant parking and direct access to the centre across both sides, with the major retailers and specialty shops all on one level you can walk straight in from the carpark providing easy access for prams and shopping trolleys.
There's always something happening at Featherbrook Shopping Centre, we have monthly kids craft activities and school holiday events plus weekly specials from our retailers.
Featherbrook is a great place to shop.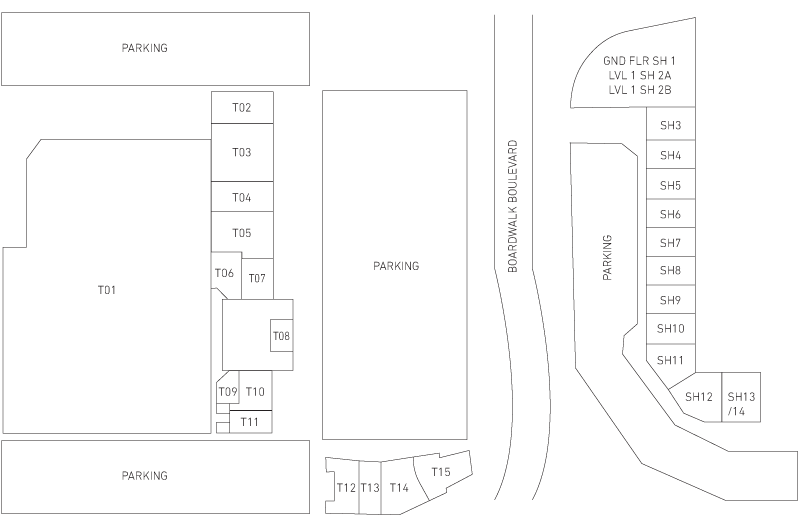 Centre Management
For urgent enquiries centre management can be contacted by phone on 03 9613 0400 between 9am and 5:30pm Monday to Friday or you can email: melbourne@burgessrawson.com.au
Or, simply fill out the form below and we'll be in touch!
Location
Cnr Sneydes Rd & Boardwalk Blvd, Point Cook
Featherbrook Shopping Centre
© Copyright 2022 Burgess Rawson.
Any information provided by you will remain confidential and is subject to Burgess Rawson's Privacy Policy